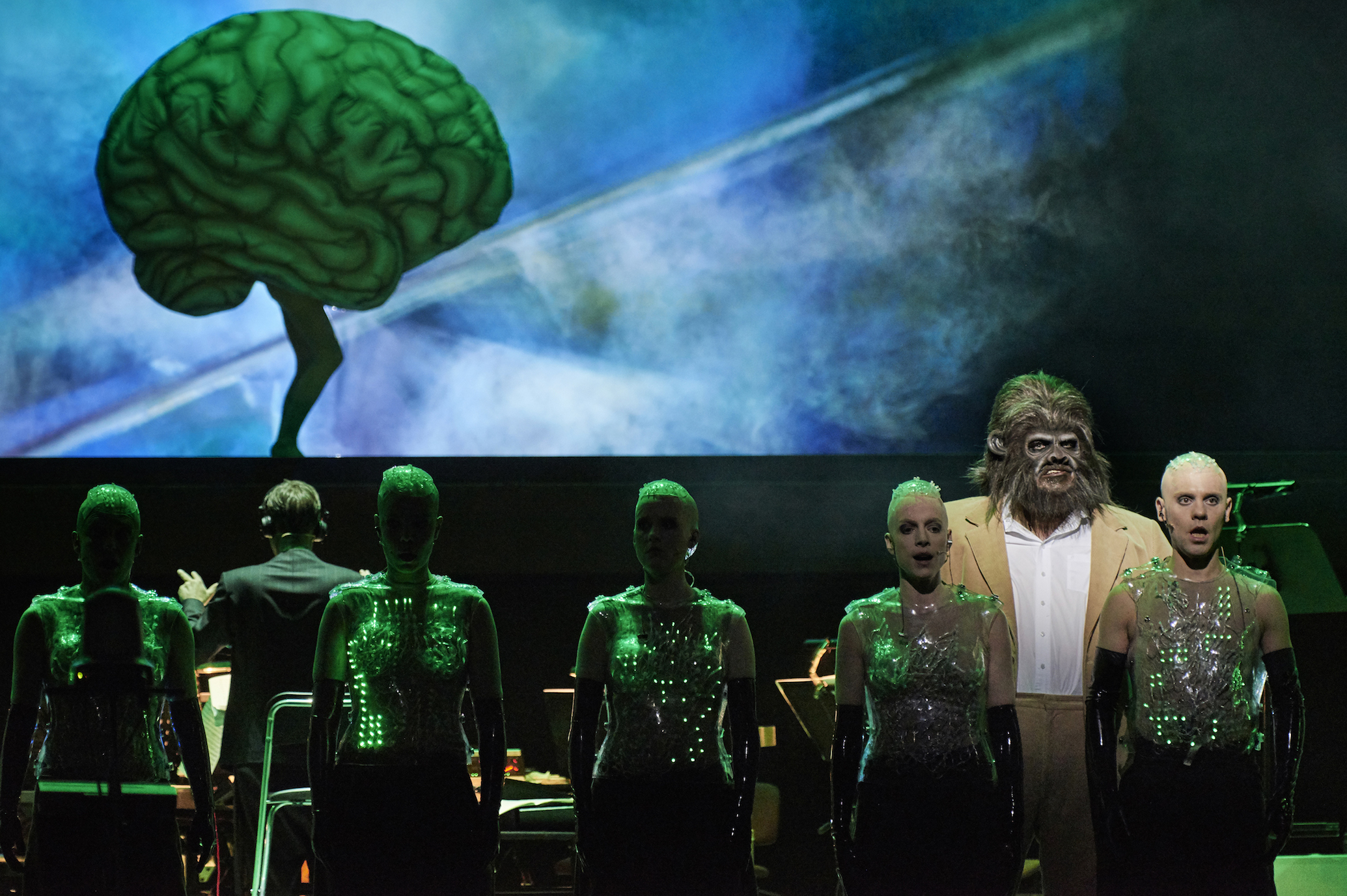 Was wäre, wenn wir die Logik für einen Moment aus unseren Köpfen verbannen? Wenn wir nicht in sinnvoll vorgeformten Kategorien, sondern in musikalischen Mustern denken?
Und was wäre, wenn dieser Moment über drei Stunden dauert und wenn er Einstein on the Beach heißt? In Dortmund inszeniert Kay Voges das Musiktheaterwerk von Philip Glass und Robert Wilson und schafft die Transformation einer sterilen Umgebung in ein fantastisches Spektakel. Eine stringente Handlung gibt es nicht. Den Überblick zu behalten ist unmöglich und ebenso sinnfrei. Es entwickelt sich ein Sog aus Musik, Sprache und Licht, der den Hörer aufsaugt, Pirouetten dreht und ihn dann in ein ungreifbares Universum abheben lässt.
Im Schwindel verfliegt das Bewusstsein für Zeit und macht Raum für das Unterbewusste des Einzelnen. Einstein on the Beach ist ein Erlebnis. Aus Nullen und Einsen sprühen Funken, aus Wissenschaft wird Kunst.